Back to school with jamón, the healthiest snack!
September arrives, and with it, the long-awaited return to school. On the one hand, parents say, "Finally!" and on the other, "Oh no!" – the books, school supplies, uniforms, lunch, extracurricular activities... and our bank account is barely recovering from vacations, camps, and summer colonies. What a horror! But let's stay positive.
A wise person once said, "Motivation is what gets us started, routine is what keeps us going."
Welcome Routine!
For people, routine is necessary and positive in daily life, especially for the youngest members of the household who need to regain their good habits by following a schedule for their timings, meals, and rest. At Enrique Tomás, we always advocate for healthy food for the whole family, especially for kids and teenagers. For both, high-quality Serrano ham or Iberian ham should never be missing. Their nutritional contribution is essential for their physical and mental growth.
You can buy ham in various qualities, formats, and prices. If you want them for their morning or afternoon sandwich, we recommend our Gran Reserva Ham – its quality-price ratio is excellent.
If you have younger kids and want to avoid chewing issues, you can opt for ham shavings; they're delicious and taken from the tastiest part of the ham near the bone. The truth is, if you haven't tried a shavings sandwich and you do, you'll buy it for the whole family. It's one of our favorites for back to school!
You can also prepare a very original sandwich. A combination of ingredients that brings an explosion of flavors to your mouth. You can choose Enrique Tomás Gran Reserva Ham alongside brie cheese, add arugula leaves, and finish with a sweet and fresh touch of strawberry pieces. Delicious!


Serrano Ham and Brie Cheese Sandwich.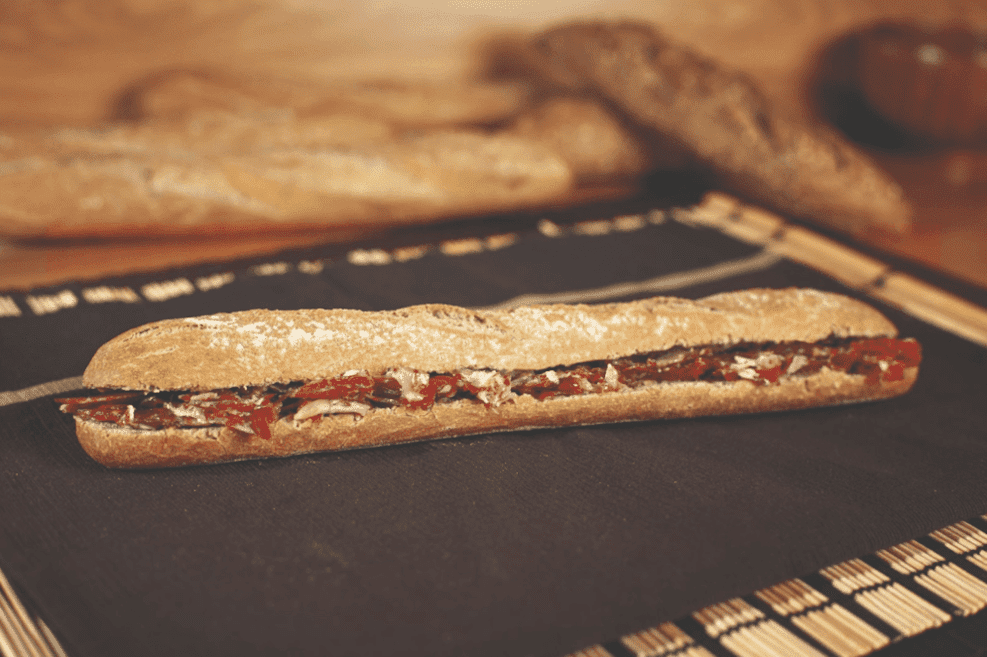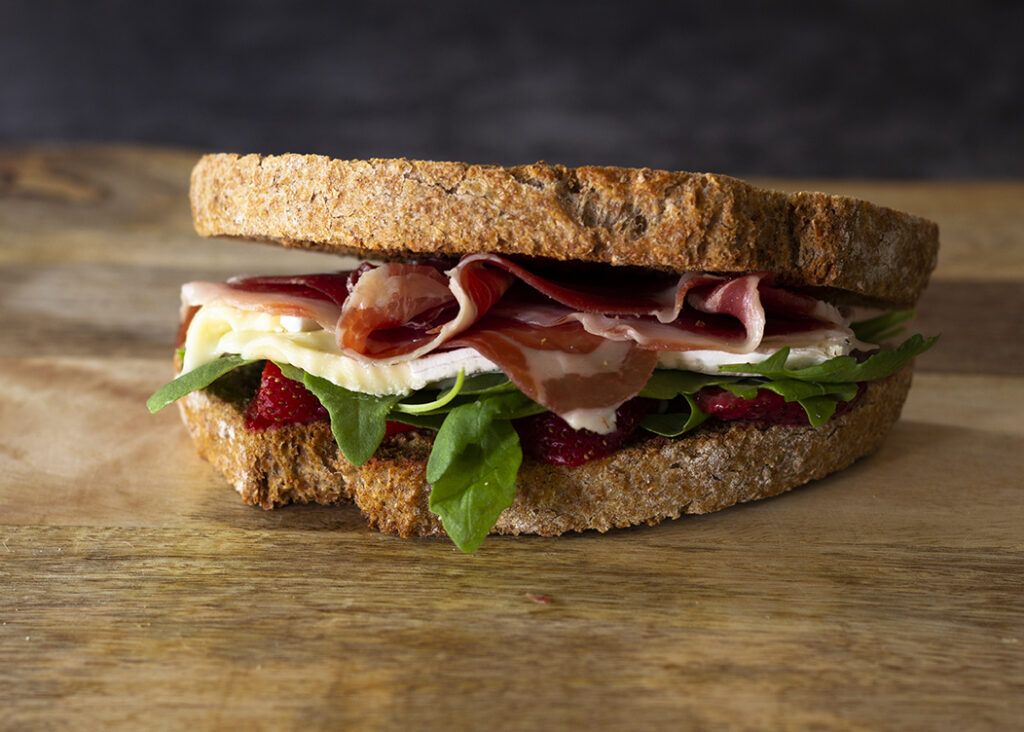 Prefer eating without bread? Then we recommend the ibérico ham cubes in packs or cones for takeout. Our favorite savory treats! Perfect as a snack at any time of the day.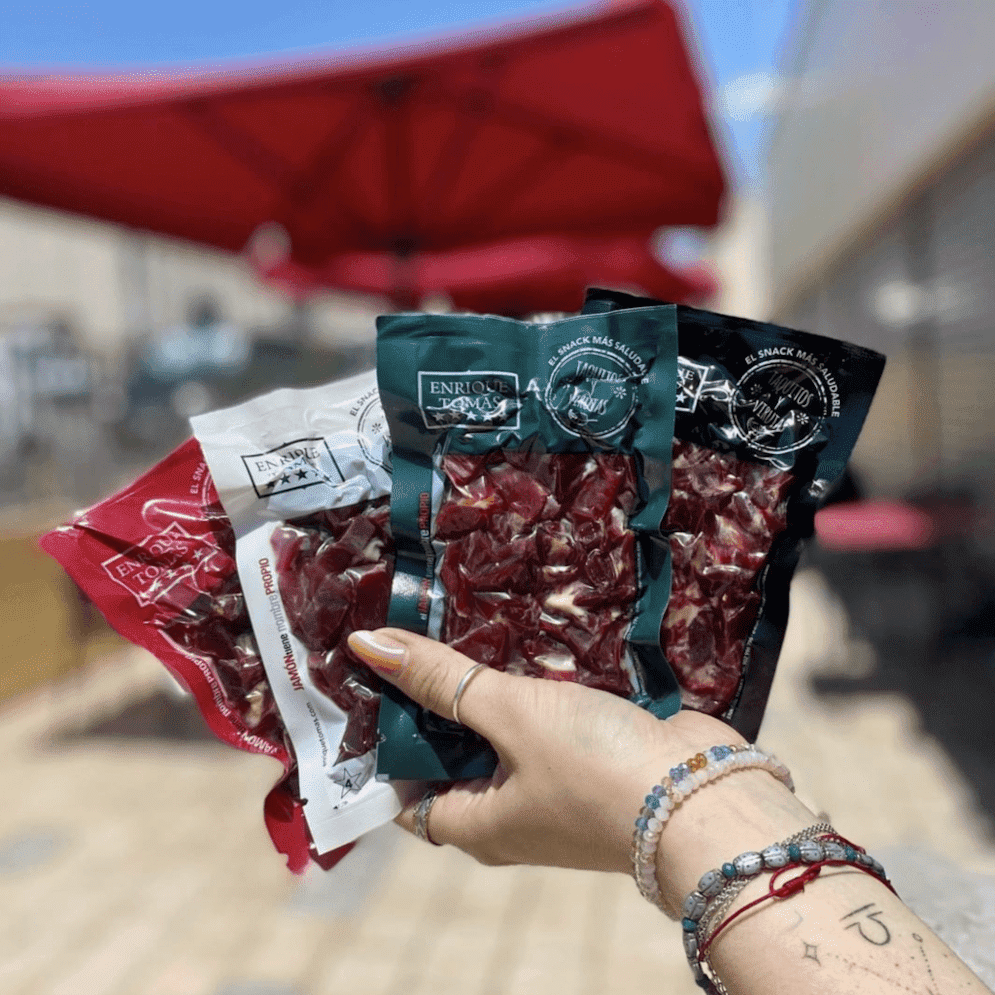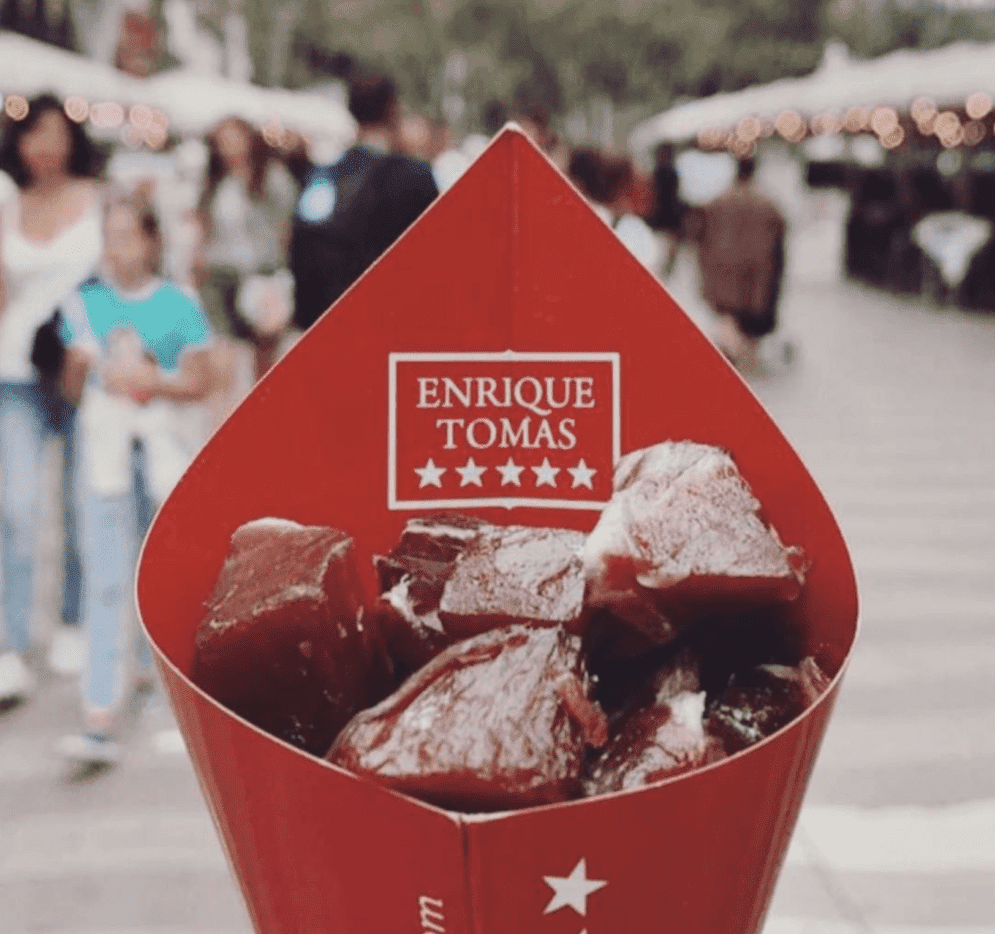 Enrique Tomás' Ibérico Ham Cubes Packs and Cones
Discover more at:
What formats can you buy ham in?




Ibérico Ham Shavings from Enrique Tomás



Health Benefits of Ham
As mentioned, to face the return to school, it's important for children or teenagers to get back to their usual routine, both in terms of schedules and activities, as well as diet. That's why it's necessary for them to acquire the necessary energy through a balanced and healthy diet. In this case, as ham experts at Enrique Tomás, we're telling you about the benefits of introducing Iberian ham into the daily diet of the little ones.
Iberian ham is a very nutritious product, rich in proteins and high-quality essential amino acids, making it recommended for daily consumption, although in moderate amounts.


We'll explain in detail its exact nutritional properties in:


The nutritional properties of Iberian ham


Specifically, the internal fat of Iberian acorn-fed ham contains more than 50% oleic acid, which helps with cholesterol reduction, lowering the risk of cardiovascular diseases like atherosclerosis or high blood pressure. Discover why the fat in Iberian ham isn't bad.
In summary, Iberian ham has many health benefits: it improves blood pressure, provides us with proteins and minerals, and won't make you gain weight if you don't overindulge. You can include it in recipes as the ideal seasoning for salads, soups, and many other dishes. Or even enjoy it on its own as an appetizer or part of a shared meal or dinner. Enjoy it without worrying about your health or the little ones', choose quality ham from our online store.
Healthy Recipes with Ham Ideas to Face the Return to School
Finally, here are some ideas that will surely inspire you to include ham in your daily recipes.
To follow a healthy diet, we recommend preparing dishes where the main base is composed of cereals and vegetables accompanied by a small amount of meat or other animal products.
Consuming heart-healthy fats such as olive oil or the fat from oily fish, nuts, or products like Iberian acorn-fed ham would also be a valid and appropriate option to maintain a balanced diet. Finally, it's also important to consider that a key to healthy eating is doing so with fresh, seasonal, and minimally processed products.
Here are some dishes that meet these criteria. To see more, just head to our blog at the bottom of the page, "latest recipes".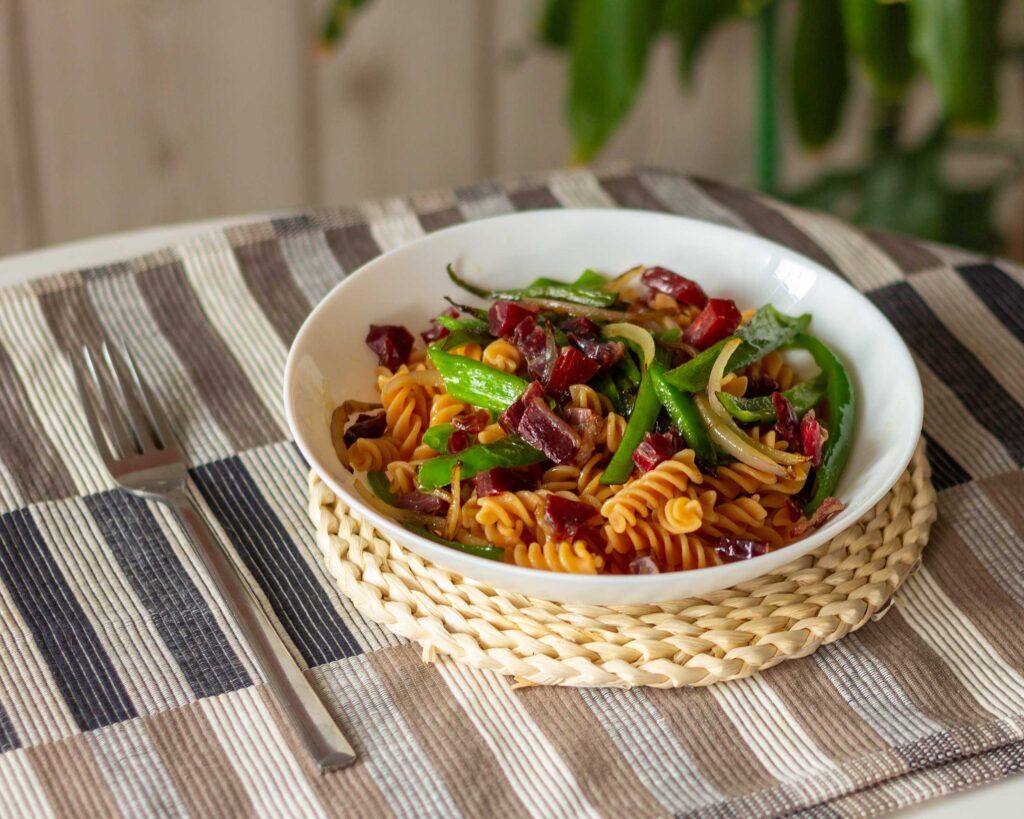 Lentil Pasta with Ham and Bell Pepper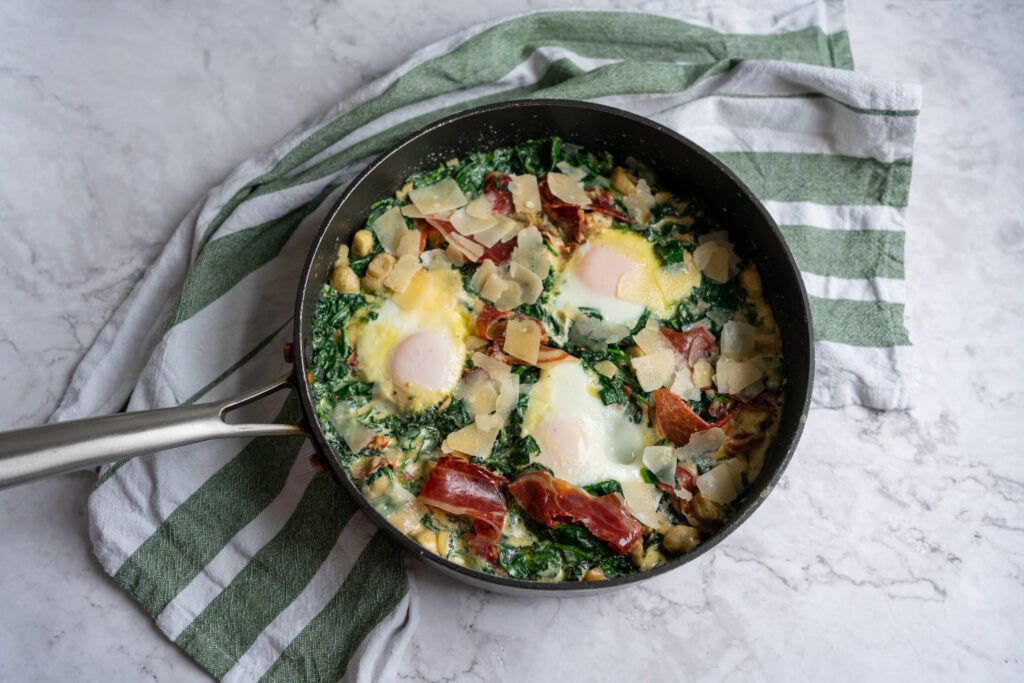 Scrambled Eggs with Spinach, Ham, Mushrooms, and Egg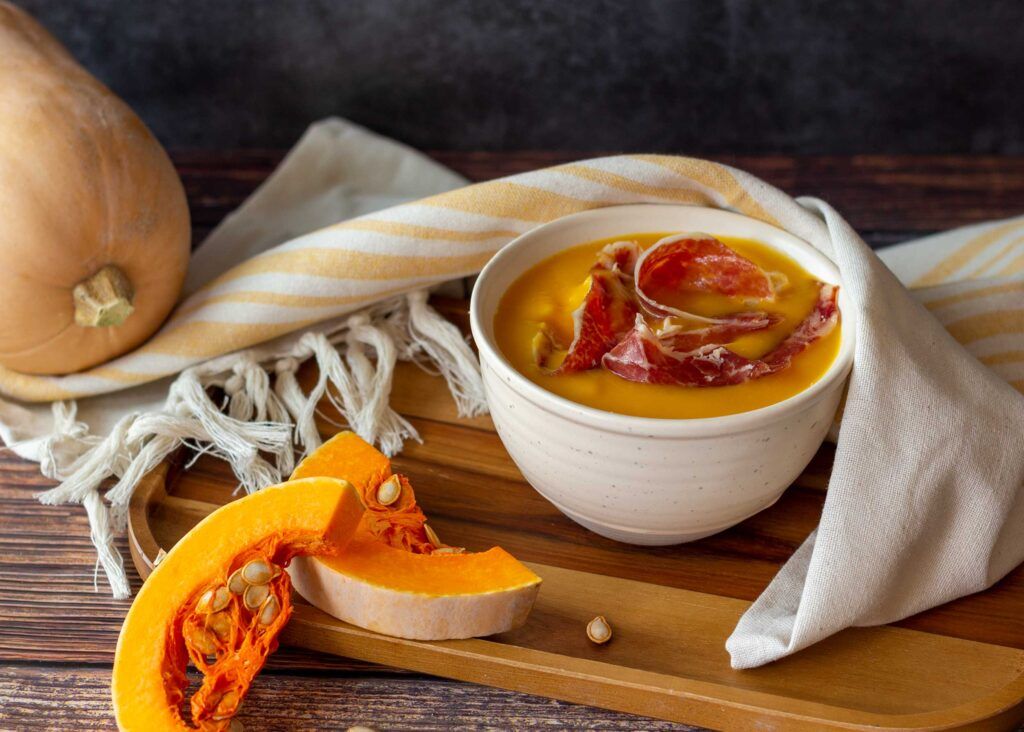 Pumpkin Soup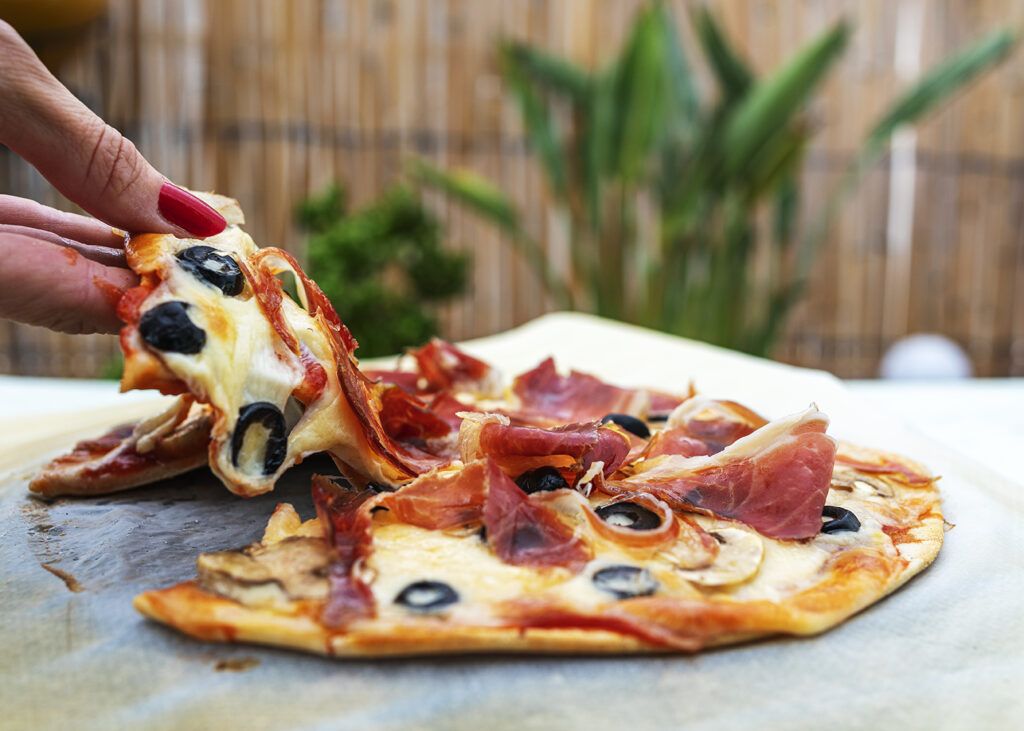 Four Seasons Pizza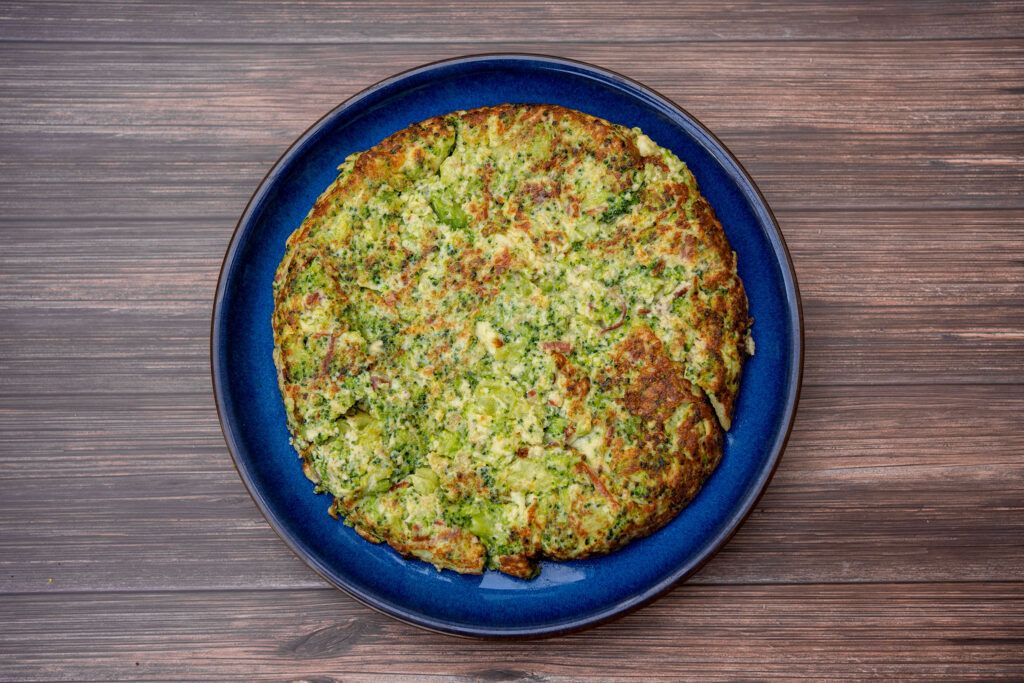 Broccoli Omelette with Ham Shavings